Efficient & Reliable Equipment Hauling from Coastal Hauling Solutions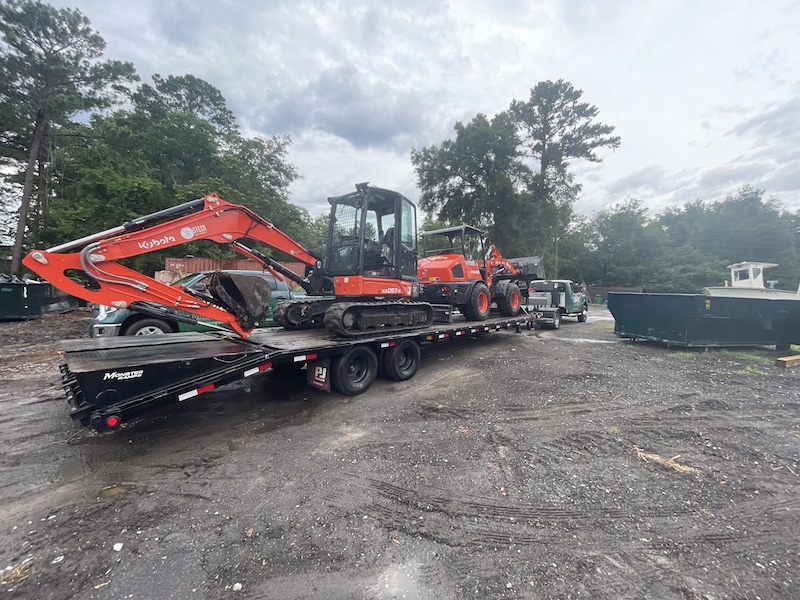 We are your trusted partner for efficient and reliable equipment hauling services. We understand the importance of safely transporting your valuable equipment, and our team is here to ensure a smooth and worry-free experience for your business.
Transportation Expertise for Your Equipment
Coastal Hauling Solutions has the expertise and resources to handle all your equipment moving needs. Whether you need to move heavy machinery, construction equipment, or specialized tools, we have the knowledge and equipment to get the job done efficiently.
Our team of skilled professionals understands the intricacies involved in moving equipment. We carefully plan the logistics, secure your equipment properly, and utilize specialized trailers and vehicles to ensure safe transportation from point A to point B. You can trust us to handle your valuable assets with the utmost care and attention.
Customized Solutions for Your Equipment
At Coastal Hauling Solutions, we recognize that each piece of equipment is unique and requires specialized handling. That's why we offer customized equipment transportation solutions tailored to meet your specific requirements. Our team will work closely with you to understand your needs and develop a transportation plan that ensures the safe and efficient delivery of your equipment.
Why Choose Coastal Hauling Solutions?
Extensive experience in equipment transportation, ensuring a seamless process.
Knowledgeable and skilled professionals who prioritize safety and efficiency.
Compliance with transportation regulations and permits.
Transparent and competitive pricing to fit your budget.
With Coastal Hauling Solutions, you can have peace of mind knowing that your equipment will be transported securely and on schedule, allowing you to focus on your core business operations.
Contact Us for Reliable Equipment Hauling Services
If you require professional equipment transportation services, don't hesitate to contact Coastal Hauling Solutions. Our dedicated team is ready to discuss your specific needs, provide a tailored solution, and ensure a seamless transportation process for your valuable equipment.
Reach out to us today and experience the exceptional service that sets us apart from the competition. Let us take care of your needs efficiently and with the utmost professionalism.