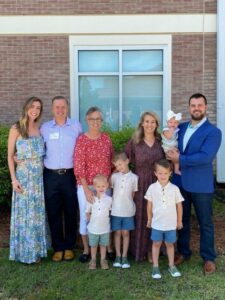 CHS Coastal Homes and Sunrooms is located in the beautiful Lowcountry, SC. We have been serving our area for more than 20 years.
Let CHS Coastal Homes and Sunrooms build you a Professionally Designed and Quality Built Home or Sunroom.
We at CHS Coastal Homes and Sunrooms strongly support the valiant men and women of the Armed Forces of the United States of America. We appreciate the immense sacrifices they make while defending our proud nation and the freedom of the world! Our prayers are with them and their families!
Rose and I have proudly and faithfully served our country in the United States Marine Corps for 10 years. Serving our country in the Marine Corps is what brought our family to the Lowcountry. The Marine Corps has instilled in us the discipline and integrity it took to start CHS Coastal Homes and Sunrooms. We use that same discipline and integrity to build professionally designed and quality built homes and sunrooms. We are excited that our son, Jimmy Varnes is a part of our business. Our greatest desire is to serve you, our customer, with the highest standards in the industry and we use the greenest products!
God Bless You,
Wendell Varnes
Sales Manager of CHS Coastal Homes and Sunrooms, LLC