LowCo Gardeners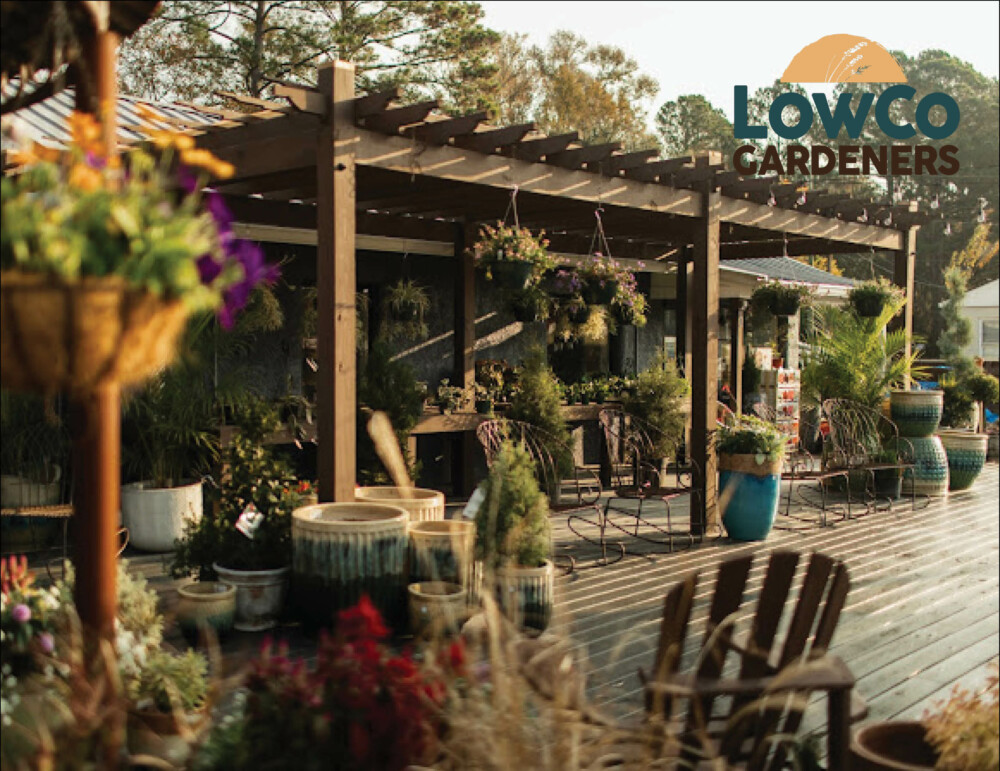 is a retail nursery and landscaping installation company in Beaufort, SC. LowCo was founded and built on her love for plants and his love for starting businesses.
Beaufortonian owned and operated, we truly love our lowcountry and strive to serve our community well. More importantly, we love Jesus Christ and are overwhelmed with the blessing and growth of LowCo.
So neither he who plants nor he who waters is anything, but only God who gives the growth.
1 Corinthians 3:7
We love what we do and can't wait to share it with you. Purchasing flowers, trees and shrubs from LowCo or working with our landscaping team is a partnership.
Retail Nursery
Plants are the heart and soul of our business. Unlike big box stores, we select plants that are appropriate for our soil and climate and we give them the best start possible at our retail nursery.
Hardscape Installations
We're passionate about creating beautiful outdoor areas.  Appreciating the impact quality hardscaping can make, we specialize in the design and installation of attractive and durable exterior constructs to complement a wide variety of landscaping styles.
Landscape Design & Installation
LowCo Gardeners is ready to help you bring your dreams to life, whether you need help planning some gorgeous front flower beds or are finally ready to build that backyard haven you've always wanted. If you desire a beautiful outdoor space but want someone else to do all the hard work, we are here for you! We offer full landscape installations.
Irrigation & Drainage
Strategic irrigation planning and maintenance will not only ensure the performance of your landscape, it will also save you money.  Experienced in landscaping design and installation, LowCo Gardeners brings expert knowledge to landscape irrigation installation, repair and maintenance.
Landscape Maintenance
Given appropriate attention and care, landscaping will thrive, evolve and endure for decades to come.  Whether we installed it or not, you can count on our team for professional landscape maintenance to keep your yard, garden, flowerbeds, trees and shrubs looking their best. Our routine maintenance program can be tailored to your specific needs.