Nationwide Custom Homes
From selecting the plans and features to the finished home, we make building a modular home easy. Builders looking to improve their business or homeowners looking to create a home with exactly the design and features they want, let us show you how easy building a high performance modular home can be.
CONSISTENT QUALITY:
Nationwide Homes uses modular building systems to construct your home. The home is designed and built in a climate controlled environment. This Means harmful weather never touches the inside of your home. Your home also goes through 300 quality inspections and third party inspections to ensure the highest level of quality.
SPEED OF CONSTRUCTION:
Homes are delivered up to 90% complete and built in one-third the time that it takes to build conventional homes. Construction is seldom delayed due to weather, subcontractor no-shows or missing material. With careful planning you can be living in your new home in a matter of weeks. And although your house is completed quickly, quality materials and careful attention to detail are built into every home.
Energy Efficient:
Our homes are highly engineered using the latest construction technology. All homes are designed to be energy efficient, which will save you money on bills in the future. Energy efficient appliances are also available.
DESIGN FLEXIBILITY:
A wide variety of house plans are available to choose from. We offer capes, ranches, split level and two-story homes. Many options are also available that will help customize your home to your own personal tastes. Whether you are looking for a home from 1,000 square feet to 4,000 square feet, we can meet your needs. For those who desire to enlarge their home, an array of home additions have been designed to fit your existing home or your new Nationwide home. Our remodeling additions range from bedrooms, family rooms, kitchens, garages, sun rooms and office additions.
COST ADVANTAGES:
Because our homes are constructed faster, costs are controlled and kept at a minimum, which enables us to pass along a savings to you. With our many floor plans and options to choose from, you will be able to find something that fits your budget.Our homes qualify for all mortgage programs. The same mortgage rules and regulations apply to purchasing a Nationwide home as to a site-built home. Assistance is also available in helping you to determine the financial program that best fits your needs.
TURNKEY:
This option is for customers within a 100 mile radius. Our crews do all the site preparation, including the foundation, crane setting of the home on the foundation, completing all the inside work such as carpeting, moldings, electrical, plumbing, etc.; basically, we do everything! This allows the homeowner to know that his dream is being completed with the least amount of effort on their part.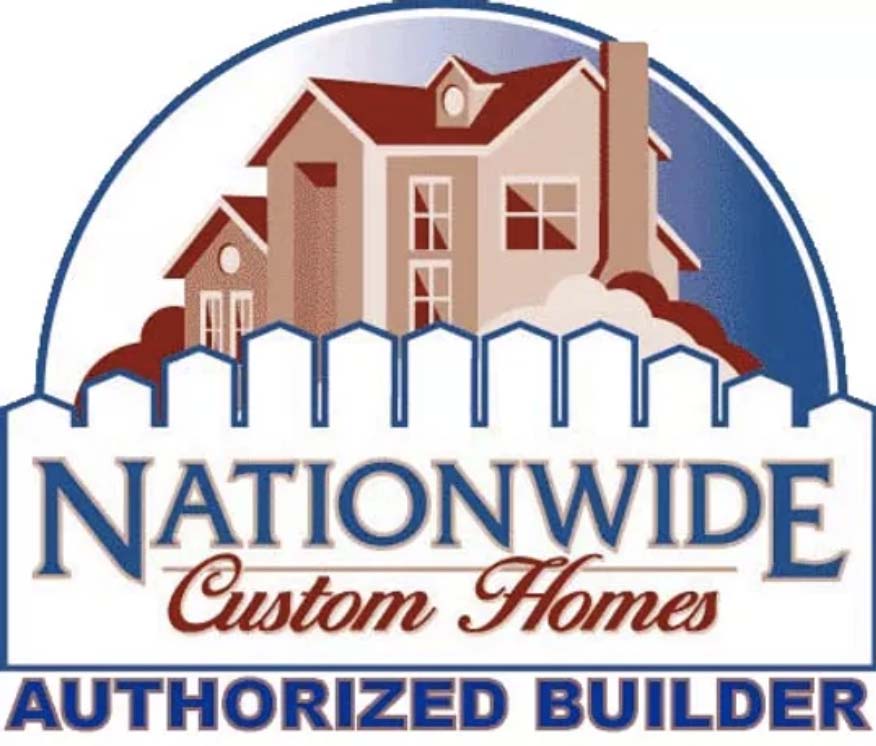 ---
OWNER COMPLETION:
Active participation in the "Owner Completion Program" could substantially reduce the cost of your new home. On a standard Nationwide Home plan, CHS Coastal Homes and Sunrooms will build a foundation up to four courses of block high. We also will provide the crane to set the house and tie it to the foundation, as well as raise the roof and install the shingles to make it weather-tight. Basic finishing touches such as landscaping, carpeting, and painting are easily undertaken and can save thousands in the process. Whether you are skilled in the craft of building, or simply want to retain friends or family as sub-contractors, a hands-on attitude towards the completion of your new home will create "instant equity" on the day you move in! However, if you prefer, CHS Coastal Homes and Sunrooms can provide additional services such as land clearing, painting, septic, well, landscaping, and carpeting for you.
SELECT A HOME SITE:
Next, you select the land on which you want to build. Finding a suitable building lot for your new home will allow us to determine just how much potential equity you may realize. The location of your lot is the key to protecting and improving the value of your home. The lot and neighborhood are critical factors in determining how much your house is worth.
MAKE IT HAPPEN:
You're involved! You'll monitor the construction of your new home from start to finish, together with support from our knowledgeable sales staff, this teamwork approach enables everyone to succeed. We'll provide you with all the support and information you need. Here's the best part, your active participation can save you tens of thousands of dollars!