You often spend less time inside your sunroom during winter. Fortunately, there are straightforward ways to keep your sunroom cozy and warm when the temperature drops, so you may continue to enjoy your outdoor experience while enjoying indoor space's comfort.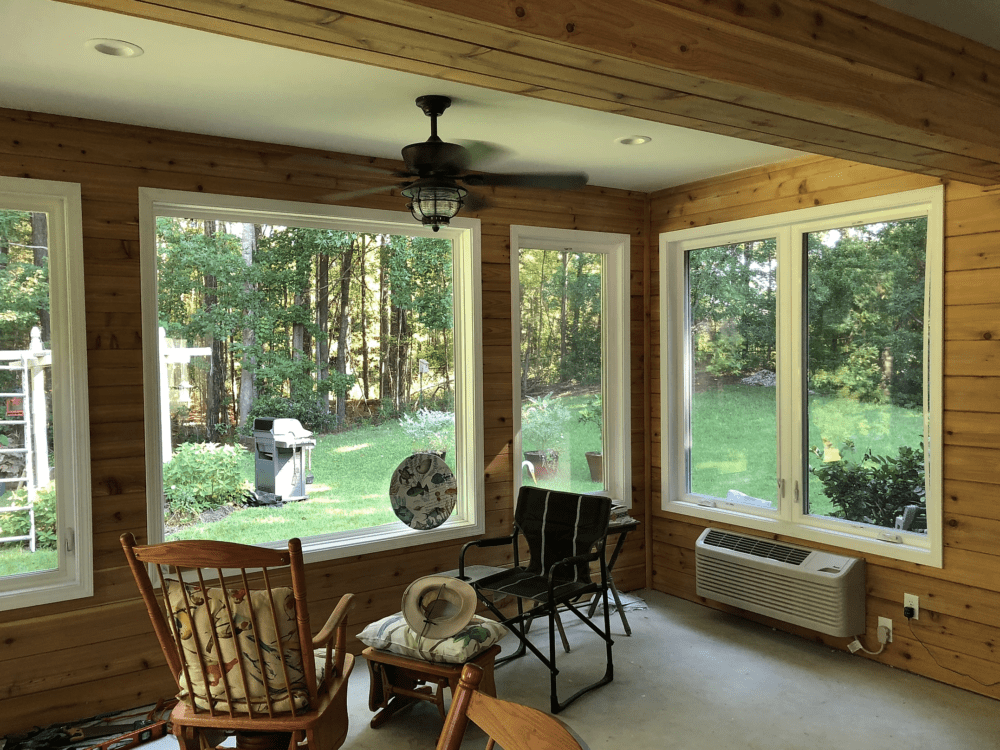 1. Add a Ceiling Fan
You can add a ceiling fan to your sunroom. A ceiling fan circulates the warm air forced upwards by convection around the room. Adjust the thermostat settings to capture and use the warm air that gathers above your head in winter.
2. Insulate the Ceiling and Walls
You may insulate the ceiling and walls if you've got the money for it. You can tie this job with an all-out remodeling initiative. Full insulation guarantees a favorable temperature throughout the year.
3. Install Weather Stripping Around Your Sunroom Windows
Adding weather stripping around your sunroom's windows prevents warm air from leaking out via window frames. You may also seal the open areas between your frames and wall or two frames that butt together using a clear caulk. This move improves your sunroom's energy efficiency, reducing your electric bills in winter.
4. Consider Portable Heating Alternatives
You may consider the various portable heating alternatives for your sunroom. Electric fireplaces and space heaters are some of the most effective portable heaters. Electric fireplaces can provide warmth and a relaxing visual.
5. Have Extended Ductwork
You can extend your ductwork to enable your HVAC system to reach your sunroom. This move allows you to adjust the sunroom's temperature using your property's central thermostat. You may call a professional to help with this extension, as they have the expertise to avoid problems and speed up the work.
If you want a sunroom or need more tips to keep your sunroom warm in winter, Coastal Homes & Sunrooms can help you. Contact us today.