The crisp breeze, warm colors, and inviting aromas of Autumn provide an excellent backdrop for rejuvenating your living space. As the leaves turn golden and the days grow shorter, there's no better time to usher in a sense of warmth and coziness. CHS Coastal Homes & Sunrooms is delighted to share with you insightful tips to transition your home decor in tune with the Autumnal spirit.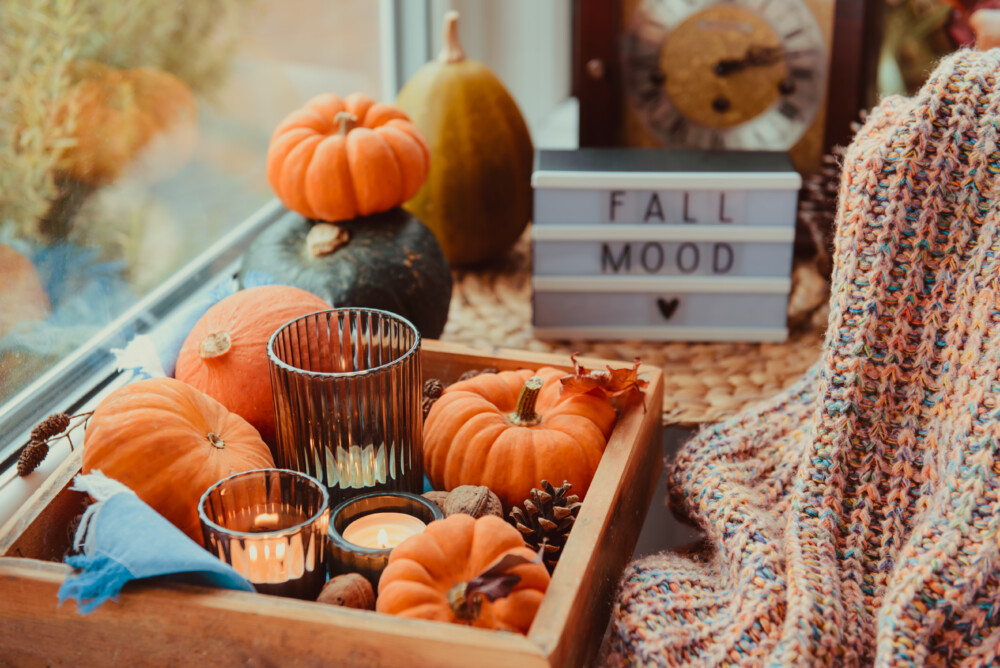 1. Warm and Rich Color Palette
Infuse Fall's Vibrancy into Your Space
Autumn is synonymous with warm reds, deep oranges, golden yellows, and earthy browns. Integrating these colors through throws, cushions, or even a feature wall can instantly make your room resonate with the season's beauty. Complement these hues with muted neutrals for balance and elegance.
2. Natural Elements at the Forefront
Organic Inspirations for Authentic Decor
From pinecones, acorns, dried leaves, to branches, natural elements are the essence of Autumn. Consider creating centerpieces or decorative bowls filled with nature's bounty. Not only does it accentuate the organic beauty, but it's also a cost-effective and sustainable choice for seasonal decor.
3. Layered Textures for Coziness
Comfort in Every Corner
As temperatures drop, the allure of soft blankets and plush cushions grows. Mix and match different fabrics like velvets, wools, and knits. CHS Coastal Homes & Sunrooms recommends layering diverse textures for an inviting and snug ambiance – perfect for those chilly Autumn evenings.
4. Aromatic Ambiance
Awaken the Senses
The scents of cinnamon, pumpkin spice, and apple pie are iconic for Autumn. Introduce candles, essential oils, or incense sticks with these fragrances to encapsulate the season's aromatic essence, turning your home into a sensory delight.
5. Festive Lighting
Golden Glimmers and Soft Glows
While Autumn brings shorter days, it offers a chance to play with lighting. Opt for warm-toned fairy lights, lanterns, or even a fireplace to introduce a soft, golden glow, mirroring the comforting embrace of the season.
6. Transitional Outdoor Spaces by CHS
Blending Indoors and Outdoors
With CHS Coastal Homes & Sunrooms' expertise, consider transitioning your sunrooms or patios for Autumn. Add seasonal plants, outdoor heaters, or cozy furniture, turning these spaces into the perfect nook for a cup of cocoa or a good book.
Celebrate Autumn with CHS Coastal Homes & Sunrooms
Autumn presents a beautiful palette, both in nature and emotions. By implementing these decorating tips, you can transform your home into a haven that reflects and respects the season. And, with CHS Coastal Homes & Sunrooms by your side, be it for indoor suggestions or sunroom transitions, you're guaranteed to elevate your Autumn home experience.
[Thinking of redesigning your sunroom or coastal home this season? Reach out to CHS Coastal Homes & Sunrooms today!]