Are you considering a sunroom addition in the coming months? As with any other home improvement, you probably are wondering if an investment in your Lowcountry home's value is worth it.
Customized with all the features that are important to you, you get to enjoy your sunroom year-round. The design and seasonal use of a sunroom are some of the natural considerations to make when determining whether investing in an extension to your interior living space is worth it.
Looking at the available options for building a sunroom, you're going to hear terms like "three-season sunroom" and "four-season sunroom" being thrown around by a sunroom installation builder. Here's what you need to know about them: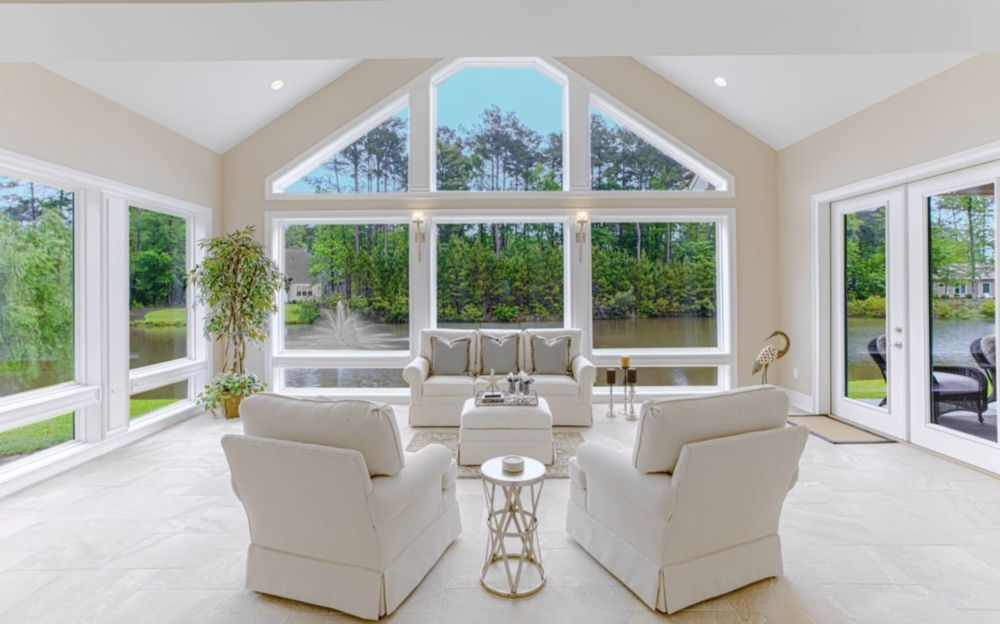 If you live in a harsh climate that has long winters, consider adding this type of sunroom. Designed to be heated and cooled, a four-season sunroom can blend into your residence seamlessly.
Built with lightweight and less expensive materials, three-season sunrooms are a more economical alternative, especially if you live in an area with a milder climate.
From An Investment Perspective, Does Adding a Sunroom Make Financial Sense?
The fact that sunroom designs are customized to the owner's specifications means that the cost of adding a sunroom varies tremendously. According to HomeAdvisor, sunrooms can recoup an average of 51% in return on investment. That means that a sunroom will  increase the future value of your home by half of what you spend adding a sunroom.
How Cost-Effective Are Sunrooms?
Adding a sunroom is perhaps the most affordable way of increasing the square footage of your home. In fact, sunrooms typically cost 50-70% less than adding a standard room to your home. By choosing lower-cost materials, you can save a lot of money and ensure your project costs less. Today, you don't just have the leeway of having your sunroom set up for a modest cost; the process is much quicker and can be tailored to suit your budget.
So, Is A Sunroom Worth the Money?
Yes, it is. Adding that sunroom will increase your home's value without you having to drop too much money. Keeping in mind that the additional space and improved quality of life that a sunroom provides also offer value, it's not hard to see why sunrooms are increasingly becoming popular.
Connect With a Sunroom Builder Near You
When the time to set up that sunroom comes, and you need a professional sunroom contractor to help with our sunroom installation, Coastal Homes & Sunrooms would love to help.  For consultations, to schedule an appointment and to receive a quote, contact us online, or call us at (843) 522- 3331. We look forward to hearing from you.