People are living longer than they did in previous generations. That fact has increased the need for home remodeling projects that make homes safer for older residents. Although younger homeowners sometimes remodel to accommodate an aging relative, older homeowners often choose home remodeling to age in place. Here's a quick look at the type of upgrades that make homes safer for senior living.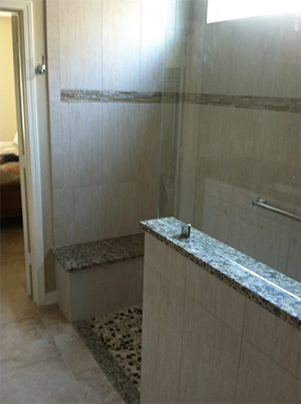 Reducing or Eliminating Stair Climbing
For various reasons, climbing stairs may become challenging or impossible as someone ages. A no-step entry (also called a zero-step entry) makes it easier to enter and exit the home. The following projects that make it possible to live on the first floor of a multilevel home are popular:
Converting a powder room to a full bath
Adding a first-floor bath
Increasing square footage to add a first-floor bedroom
Preventing Falls
Making fall prevention part of a home remodel should be a priority. According to the Centers for Disease Control, 26.8 percent of seniors in South Carolina fall each year. Bathroom upgrades can play an important role in fall prevention. Ideas to consider include:
Replacing a tub with a curbless walk-in shower
Include a built-in seat when adding a new shower
Installing grab bars near the toilet and in the shower
In any room, it's a good idea to replace floors in poor condition with slip-resistant flooring. Also, if transitions between rooms aren't level, a home remodeling contractor can address the issue.
Improving Lighting
Are there poorly lit areas of the home? Depending on the older resident's needs, it may be necessary to add task lighting. For instance, an older homeowner may want to install lighting under kitchen cabinets to make food prep safer. Lights on both sides of the bathroom mirror tend to provide better lighting than a single overhead fixture.
Contact us to learn more about our home remodeling services.