When it comes to home design, few things are more important than natural lighting. As the days grow shorter heading into fall, that resource becomes even more precious. Luckily, there are several tips and tricks to make the most of your natural light, and this is a list of the best of them!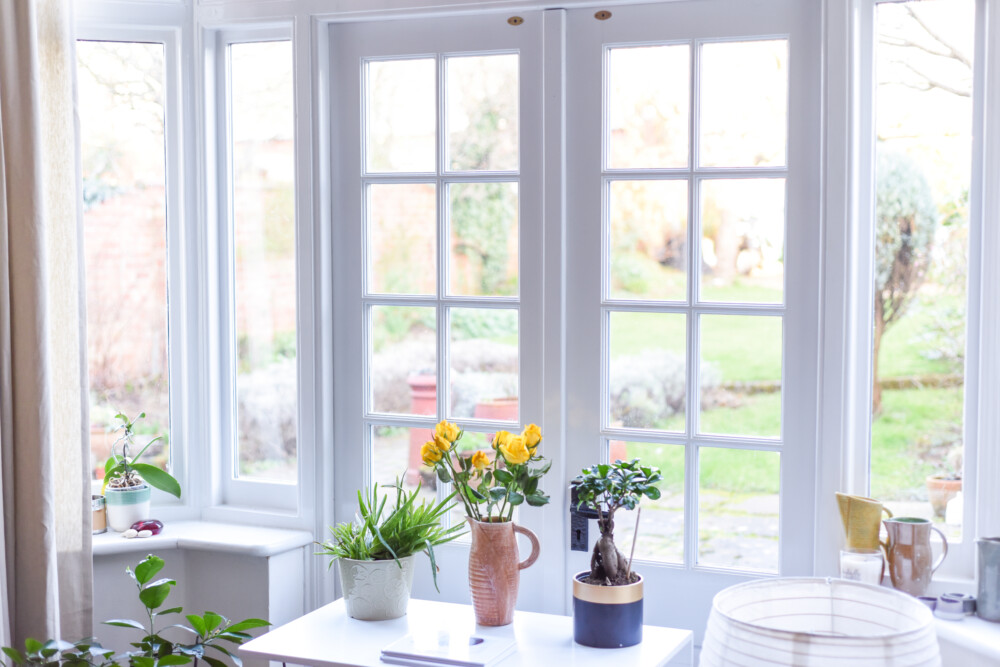 Light Surfaces and Glossy Finishes
It's not just picture frames that reflect light. Like mirrors, these reflect light and can breathe life into an otherwise murky room. To avoid overwhelming the space or causing glare, be sure to use a mix of matte and glossy finishes.
As far as the surrounding walls go, we all know that white ones reflect the most light. For a twist, try something like seafoam or pale blue. They lend a feeling of airiness and freshness to a room, helping the space feel lighter and brighter.
Another, rarer option is the light-colored floor.  Instead of hardwood, why not try a pale granite? Additionally, this looks absolutely gorgeous when polished – reflecting more light!
Open Layout
If you're going for a full renovation, this one is a classic. Fewer walls immediately mean fewer dark corners. If you can't knock out an entire wall, try an interior window or a half wall. Both of these options open up the space nicely and allow daylight to reach the maximum area possible.
Multiple light sources
We know, we know. This isn't purely daylight. However, multiple light sources can give your daylight a little bit of juice – important when the sun isn't facing your windows or it's cloudy outside. Lamps here and there are a better bet than the boring, flat light from one ceiling fixture, and we recommend warm light bulbs. While cool bulbs can be more 'natural' looking, are frequently more clinical and harsh.
Mirrors
This is the fastest and easiest way to get more light into your home. Have a large room and a window that doesn't quite reach all of the murky corners? Plant a large mirror in a strategic place and watch your space immediately brighten. Large mirrors are the best for this, though a series of small decorative mirrors can work just as well.
Here's an additional tip: reflective metals also reflect natural light. If you'd rather not use a mirror, place artwork with a textured, reflective frame there instead.
Sheer curtains
This trick can make a huge difference. Sheer curtains let in the maximum amount of light with the maximum amount of style, especially if they're patterned. If privacy is a concern, place drapes on either side of the curtains. It will add interest when they're open, and privacy when you close them.
Natural light is critical when making a space feel welcoming, homey, and cheery. Use one of these tips or a few of them together for maximum results, and the effect on your spaces! If you're looking for a new home to use some of these tricks in, contact us today CHS Coastal Homes and Sunrooms!