Sunrooms are increasingly being used as living spaces because they provide ample natural light, which helps reduce energy costs during the winter months when daylight hours become shorter. They can also be used as a storage space for all kinds of items, such as books, toys, furniture, clothing items, and more. Adding a custom sunroom to your home is an investment that you will be happy with for years.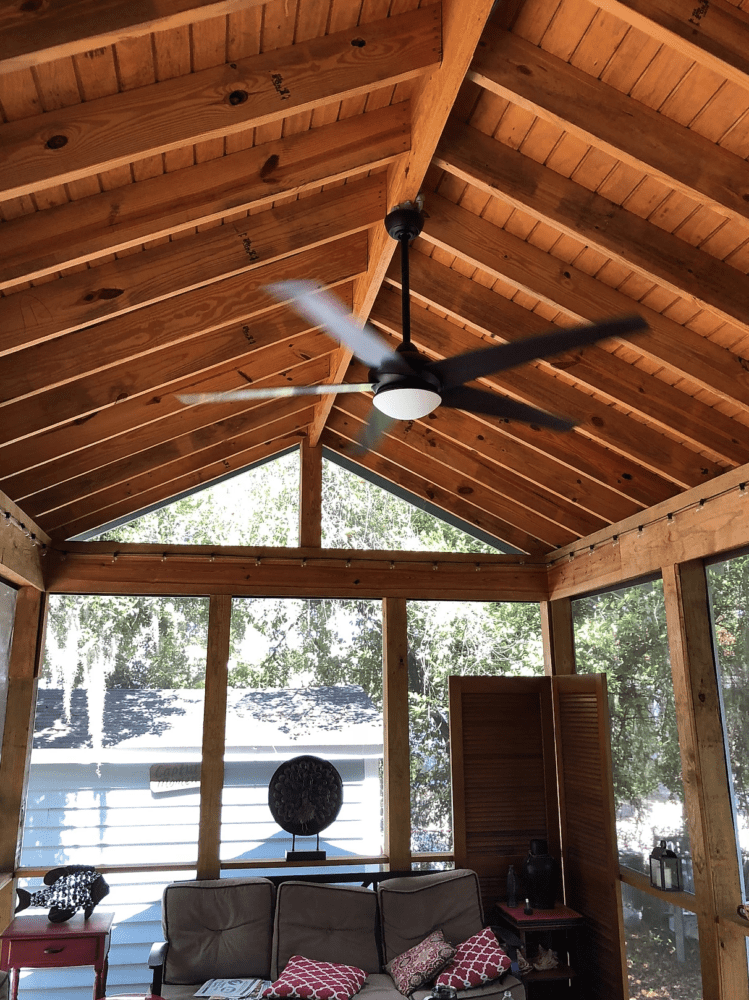 Three-season sunrooms vs four-season sunrooms
Sunrooms are typically designed with two models in mind: the three-season sunroom and the four-season sunroom.
The three-season sunroom has three sides, so it gets light from all directions, including the west side. It also has a glass door that opens onto a private deck surrounding your home. The four-season sunroom has four sides, so it gets light from all directions; two of those sides have large windows and doors that open up to beautiful views of your yard or neighborhood.
Which sunroom is best for your home?
You need to assess your budget, time-frame for construction, and potential use cases when choosing which one to get. The cost of a sunroom can vary widely, based on the size and chosen features. A three-season sunroom will cost about $8,000-$30,000 while a four-season sunroom will cost between $20,000-$50,000. Let's explore the benefits of adding a sunroom to your home in more detail now.
Benefits of installing a sunroom in your home
1. Sunrooms are affordable
Building a sunroom doesn't have to be expensive. The sunroom is often one of the first additions people want to make when they move into a new home or renovate an old one. Although it is often seen as a luxury, it can actually be created for far less than people think.
2. Sunrooms provide more living space
As the weather changes, many people find themselves looking for additional space to enjoy their outdoor living. Some choose to build a new room in their home; others choose to enclose an existing room with windows and a door. A sunroom is a great option because it's spacious, can accommodate large furniture, and has natural light.
3. Sunrooms increase your home's value
As the cost of housing continues to rise, homeowners are looking for ways to increase their property's value. One way that many homeowners have found is installing a sunroom. Sunrooms increase home value by making your home more appealing and increasing the number of light sources in your home (which means more natural lighting).
Sunrooms give you more living space while adding value to your home. The average return on your investment for a sunroom is about 60-80 percent.
Conclusion
Sunrooms are a suitable addition to any home. They provide light, warmth and beautiful views all year, which is why they make such a perfect addition to your home. If you have the space, sunrooms are worth the investment in terms of increasing your home's value and providing your family with a comfortable living space.
Need a custom sunroom for your home? Coastal Homes & Sunrooms installs varied levels of innovative and attractive sunrooms across South Carolina. We strive to exceed our customers' expectations by delivering exceptional service and superior results.
Contact us today for more information!