Sunrooms are a wonderful addition to your home. Sunrooms give you a space to enjoy the spring and summertime without the company of unwanted pests or bugs. Sunrooms give plenty of natural light and a space for your family to enjoy year round. If you find that your sunroom is getting a little too warm during the hot, summer months, there are things you can do to increase the airflow and keep your sunroom cool.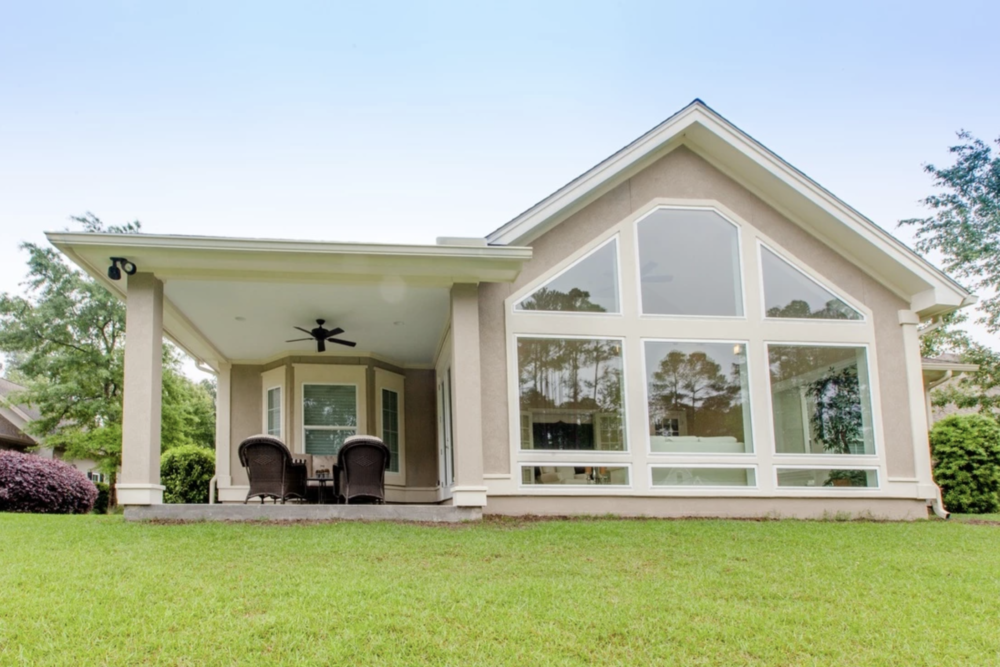 Install a ceiling fan
If you don't already have a ceiling fan in your sunroom, you might want to consider adding one. This is one way to increase the airflow and keep hot air from remaining stagnant in your sunroom. If you have air conditioning vents in your sunroom, it will help to draw the warm air out of the vents and circulate the cool air through the room at the same time.
Install blinds
One reason your sunroom may be heating up is the increased sunlight into the room during hot, sunny days. The more windows you have, the more sun gets into the room, which will ultimately heat it up. Select blinds that won't make the room dark but can still reflect part of the UV rays coming into your space. You may opt to keep them partially open so you can still enjoy the view during the hot hours of the day.
If you don't want blinds, but still need to block some of the UV rays from getting into your sunroom, consider using window tinting to keep some of the heat out. This will block some light as well, but it won't be as much as having closed blinds on your windows.
Get a portable AC unit
If you have tried other options and it's still too warm for you, consider getting a portable AC unit. You might opt for a window unit if you have the correct size windows, or a smaller, portable AC unit that sits on the floor. With smaller units, you will want to be prepared to have a way to circulate the air around, because many of them are not powerful enough on their own to cool a large room. This will depend on the size of your sunroom, of course, but consider having a portable unit with a ceiling fan in the room to pull the cooler air through the room.
If you're looking to build a beautiful, custom sunroom or need advice on ways to keep your sunroom cool this summer, contact us today. We have quality services and professionals that can help you with your project.